Meet our team
We are a group of professionals committed to making your project a success. We derive great satisfaction from creating spaces where our clients and their businesses can flourish. We pride ourselves on having a well-rounded team who is well experienced in every phase of project delivery. As a client you will work with the same architects and designers from start to finish.
Bio
J. Robert Thibodeau
Architect + President
FIRAC, AIBC, AAA, SAA, MAA, OAA, OAQ, AANB, NSAA, NLAA, LEED, AP
Robert's initiation to architecture began when he was five years old, tracing the house blueprints drawn by his father and uncle, who were the principals at Thibodeau & Thibodeau Architectes. On occasion he would also be called upon to double check the numbers from T&T accounting, which he did using an astonishingly heavy and loud calculator. This early childhood training was eventually followed by a more formal education at McGill University, where he obtained his B. Arch. at the age of 21. He continued the family legacy by opening his own practice in 1978, primarily working on residential projects in the Town of Mont-Royal.
Over the years, Robert's work led him to collaborate with colleagues on larger projects in Old Montreal, on the Promenades at Place Ville-Marie, on the Air Canada facilities at Dorval Airport, and on commercial projects throughout Canada for Bell, Sports Experts, Jacob and Lululemon. His interest lies in building envelope details, energy efficiency, sustainable design and heritage preservation.
Apart from his children and grandchildren, Robert's greatest pride lies in the team at TAD, and their passion for architecture and design.
Fun fact:
Despite never having taken a ballet lesson, Robert has been an extra in several performances of the Nutcracker and Gisèle, accompanying his daughter, Pascale, and sons, Nicolas and Bertrand
Bio
Salah Tahri
Architect & Associate
OAQ, IRAC, DPLG
After spending his formative years in France, Salah joined TAD in 2008. His previous work experience was at GSM Design, where he was involved in developing new concepts for international clients.
His varied work experience has given him the ability to understand each project as a whole, and to master the complexity of its details. This expertise allows him to find optimal design solutions to meet his clients' objectives. Salah's professionalism and strong communication skills facilitate exchanges with clients, consultants and contractors, and ensure that project run smoothly from start to finish.
Salah's expertise has contributed to TAD's success and to the firm's good relations with clients and consultants across Canada. His commitment to his projects and his sensitivity to clients' needs make him an asset to any project.
Fun fact:
Salah is a soccer nut. http://www.youtube.com/watch?v=oksje7j18DQ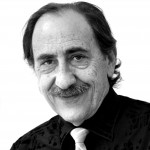 Bio
Youssef Dalkian
Architect
OAQ
Youssef graduated from McGill in 1976 and joined TAD's multidisciplinary team in 2008. He collaborates closely with the team. Youssef provides design input and technical know-how, as well as expertise in the application of codes and regulations, specifications and quality control.  His experience in upgrading and renovating historic buildings is an asset.
Fun fact:
In St-Petersburg, Youssef was taken by surprise by an elderly woman who handed him a cigarette butt that he'd dropped on the sidewalk. He hasn't dropped a cigarette butt on the sidewalk since then.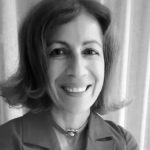 Bio
Raida El-Riachi
Interior Design Director
APDIQ
Raida joined our team in October 2016. She is a Senior Interior Designer with over eighteen years of experience in corporate interiors and has experience at the national level. She has received several awards of recognition and some of her projects have been published in magazines. She is a strategist in workspaces transformation and in the creation of new corporate management standards. Enriched by her multicultural background, her passion for art in all its forms, especially for photography, feeds her imagination.
Innovation is essential to the survival of an organization. The new generation of emerging workers will provide the creativity necessary for the survival of these companies. These very sophisticated workers require a work environment that meets their expectations. Companies' leasers will need the help of a corporate environment expert to rethink their working environment in order to retain talent. Raida's expertise is an asset needed to help these companies to reinvent their working environment.
Bio
Phil Wong
Senior Interior Designer
RID, ARIDO
Phil has worked for several years in interior design in Hong Kong prior to moving to Canada in 1998. He studied interior design at Ryerson University. He has over 20 years of experience in interior design projects ranging from corporate, commercial, senior residence to multi-family. His expertise includes practical design skills and project management experience. Phil has formal 3-dimensional training, and is very keen on conceptual development in architecture, interior and furniture designs. His client experience is in numerous cities across Canada and Asia.
Phil has a practical and efficient approach to interior design, with an emphasis on aesthetics that responds to a Client's needs and desires. Phil is responsible for all aspects of interior design in our Vancouver office and is also a passionate renderer, which is invaluable to assist in the conceptual development of our team's designs.
Bio
Margaret Cellier
Office Manager
After studying public relations in Paris and nearly 10 years of wandering in East Africa where she held various administrative positions in areas ranging from tourism to maritime shipping and the establishment of an NGO working for the empowerment of rural women and sponsorship of primary, secondary school and university students, Margaret joined the Vancouver office of Thibodeau Architecture + Design as office manager in 2009.
Margaret ensures the smooth day-to-day operations of the office and the administrative aspects of all projects. She is responsible for the company's compliance with provincial and national architectural regulatory organizations and the renewal of professional and general liability insurances. She participates in business development by tracking public tenders and manages invoicing of projects in Western Canada.
Fun Fact:
Margaret has a brown belt in kick-boxing, so that she can protect Truffle, her very timid and socially-awkward dog.
Bio
Maryse Laberge
Job captain
Since 1990 Maryse has been involved in a wide variety of projects in the public and private sectors. Her training as an Architectural Technologist and her 15 years of experience working in an engineering office (structural, mechanical and electrical) have given extensive knowledge of all aspects of construction. She has also worked for a company involved in the design of museums and exhibitions, which further reinforced her understanding of design.
Maryse is experienced in all phases of architectural projects, from the ground breaking to the finishing touches of interior details. She has worked on industrial, institutional, residential & cultural projects.
As Job Captain at TAD, Maryse manages the production of construction documentation and implements graphic standards and project management practices. She also tailors documentation to the specific needs of clients and ensures that drawings meet their corporate standards.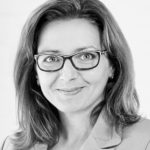 Bio
Zornitsa Rangelova
Intern Architect
M.Arch.
Zornitsa graduated with a Master degree in architecture in Sofia, Bulgaria in 2008. Before joining TAD in October 2014, Zornitsa has worked on a lot of residential, restaurant and institutional projects here in Canada, and also acquired a vast experience abroad – for different companies in Bulgaria, France and the USA.
With her passion for bringing innovative ideas and through detailing in all phases of the project, her aim is to ensure her client's satisfaction. Eco-friendly and energy-efficient design is her passion and belief. She has participated in many projects which explored the possibility to create a planet-friendly built environment. Since joining TAD and founding the Montréal's BIM team, she participated in many diverse projects including one for a passive house.
Fun fact:
Zornitsa is a globe trotter and uses every opportunity to explore new pieces of our beautiful planet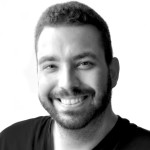 Bio
Alexandre Lavoie
Intern Architect
M.Arch. B.A.
Alexandre holds a Master of Architecture from the University of Montreal and a Bachelor of Environmental Design from UQAM. In addition, Alexandre attended a school program in architectural technology and courses on practice of international design in Berlin and on building technology in Japan. Since joining TAD, in August 2015, Alexandre endeavours to establish dynamic relationships with others and to always exceed expectations. Alexandre previously worked as a technician on large projects in industrial architecture for an architectural and engineering consulting firm. Alexander has also worked on projects in residential architecture.
Fun fact:
Alexandre likes to drive, his first memories are four-wheeled
Bio
Steve Michel
Senior Technologist
Steve Michel joined TAD in 2016, with 16 years of experience in architecture as a technologist and project coordinator.  Following his associate degree in mechanical engineering technology, with a specialization in manufacturing, he pursued his interest in the arts and obtained an associate degree in Interior Design. He has worked in the architecture field ever since with a focus on construction and fabrication techniques in architecture.
Fun fact:
Steve saw his entry in a 2014 Mars habitat contest emulated by NASA two years later.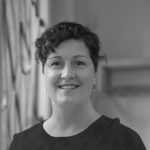 Bio
Phaedra Kilpatrick
Architectural Technologist AIBC
B.EnD
Phaedra dreamed of working in architecture from an early age, having a natural curiosity about the built environment and innate interest in construction. Though she enjoys the design aspects of the profession, her dominant left-brain tendencies led her to focus on the technical side of architecture.
After completing a degree in Environmental Design at UBC, Phaedra went on to BCIT where she graduated with distinction from the Architectural and Building Engineering Technology diploma program. Her education has covered the architectural spectrum, from sustainable design to construction management, giving her a broad background to draw on in her professional life.
Prior to joining TAD, where she focuses on project management of commercial renovations, Phaedra's experience included K-12 education facilities, multi-family residential, and she was part of a multi-building heritage SRO renovation project in downtown Vancouver.
Fun Fact:
As a child, Phaedra figured by the time she grew and was working in architecture, she'd be designing buildings on the moon. So bonus, she'd get to be an astronaut too.
Bio
Alexandre Gohier
Junior Technologist
Alexandre joined our team in the fall of 2016 and has a fresh vision of the future. He specializes in new technologies related to project realization and design. Notably in Revit, with faster and more efficient means to realize architectural drawings and other softwares using 3D in the field of architecture. He is eager to learn and to gain experience to become an outstanding technologist. Alexandre is ready to overcome challenges in the projects that await him within our team.
Fun fact:
Alexandre is passionate about music, he is a seasoned guitarist.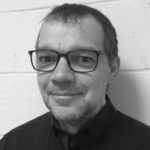 Bio
Raynald Pépin
Senior Designer
Holder of a bachelor's degree in environmental design from UQAM and a certificate in architecture from Laval University, Raynald joined us in April 2016.
An interior designer for 20 years, Raynald has worked on several types of projects: residential, commercial, corporate and seniors' residences.
He oversees the various stages of a project, ranging from data collection to site supervision, through sketching and 3D design.
In recent years, Raynald has devoted his creative energies to solving the various problems that can be encountered when managing a construction site. Encouraging dialogue and mediation within a team, he coordinates work with other professionals (architects, engineers, suppliers, etc.) and clients at all stages of their projects.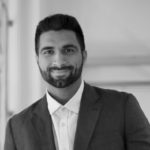 Bio
Manpreet Singh
Intern Architect
B.Arch. LEED GA
Manpreet is an architect from India who joined our team in the fall of 2016. After working for few years in North India and willing to get higher education, he moved to Canada in 2014. He has successfully pursued Sustainable Architecture and BIM studies at various institutions in Canada. To thoroughly understand the Canadian construction standards and Building codes, he worked voluntarily with Canadian builders while studying.
Manpreet has keen interests in sustainable architecture and advanced building construction technologies.
Bio
Carly Norris
Junior Interior Designer
BID, BenvD, BA, Intern IDIBC
Carly recently joined our team in the capacity of junior interior designer. She received a Bachelor of Arts (Economics) from the University of Manitoba and a Bachelor of Interior Design from Kwantlen Polytechnic University, here in Vancouver.
After working in the industry for 5 years, Carly returned to school and obtained a BID to pursue her dream of becoming an Interior Designer. She is currently studying to write the NCIDQ exams and enjoys being a team player here at TAD. Carly works primarily in commercial design, applying her unique perspective to the industry.
Top