Sarah Steel Addictions Facility
Location: Whitehorse, Yukon
This three-storey building, which is currently under construction, is located adjacent to the existing facility allowing it to operate until the new facility is complete. It features drug and alcohol detox facilities, in-patient rehabilitation, offices, a central courtyard, and public meeting spaces.
The replacement facility will bring multiple programs for treating alcohol and drug addictions in the Yukon together. Key facility additions include Transition units, Youth Detoxifcation, Family Units and Shared Support spaces.
This design was created through a collaborative process with Kearns Mancini Architects, the Yukon Government Highways and Public Works Division and the Alcohol and Drug Services Division. The process also engaged key stakeholders and user groups whose feedback influenced design elements such as First Nations' cultural sensitivities, minimizing an institutional feel and increasing connections to outdoor spaces.
Project architect: Thibodeau Architecture + Design, with Northern Front Studio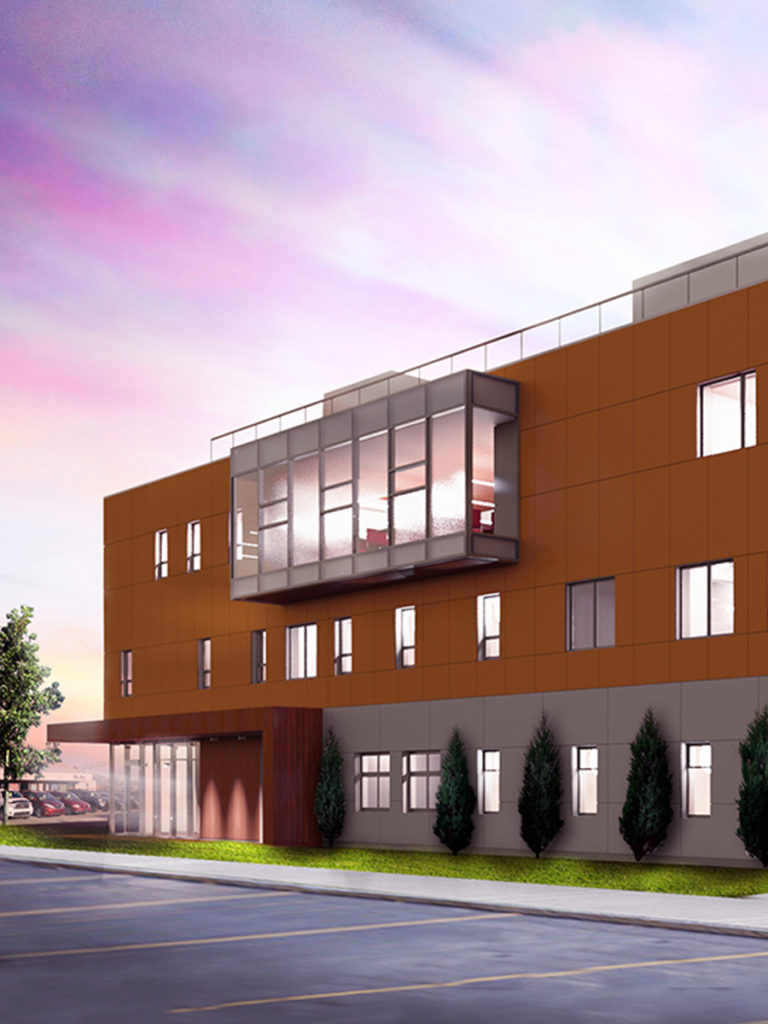 Date
2014 - 2016
Floor Area
28 000 sf / 2600 m2
Team Members
Private: Patrick Schilling
J. Robert Thibodeau

Contractor
Wildstone Construction and Engineering Ltd
Mechanical
MMM Group
Electrical
MMM Group
Structural
CWMM
Code
Gage Babcock
Landscape
Little Lady Landscape
Top