McKesson Medical Imaging
This three-phase project is nearing completion with the start of construction on the third phase, a call centre for 140 people.
The first phase included the redesign the reception area, as well as the marketing and finance departments. The Client was seeking an open collaborative space with access to daylight for all workstations.
A centralised collaborative hub, identified with bright colours, encompasses a coffee area, a large meeting room, a small huddle room and their copy centre. Low partitions at each workstation allow this hub to be visible throughout the space.
A total of 76 people occupies the first phase.
The second phase encompasses the entire second floor, a total of 55,000sf. To ensure the Client continues operating during construction, the second floor was divided into three zones. When work on one zone was complete, work on the next zone began. This phase includes a small library, a large quality control computer lab, three large kitchenettes, various formal meeting spaces and numerous informal collaborative spaces located throughout the space. A total of 450 people occupies the second phase.
Workstations in all three phases are identical with low partitions to allow access to daylight and views throughout the space. The use of natural materials and bright colours in all three phases creates dynamic and welcoming spaces. The artificial LED lights are on sensors to maximise the use of natural light.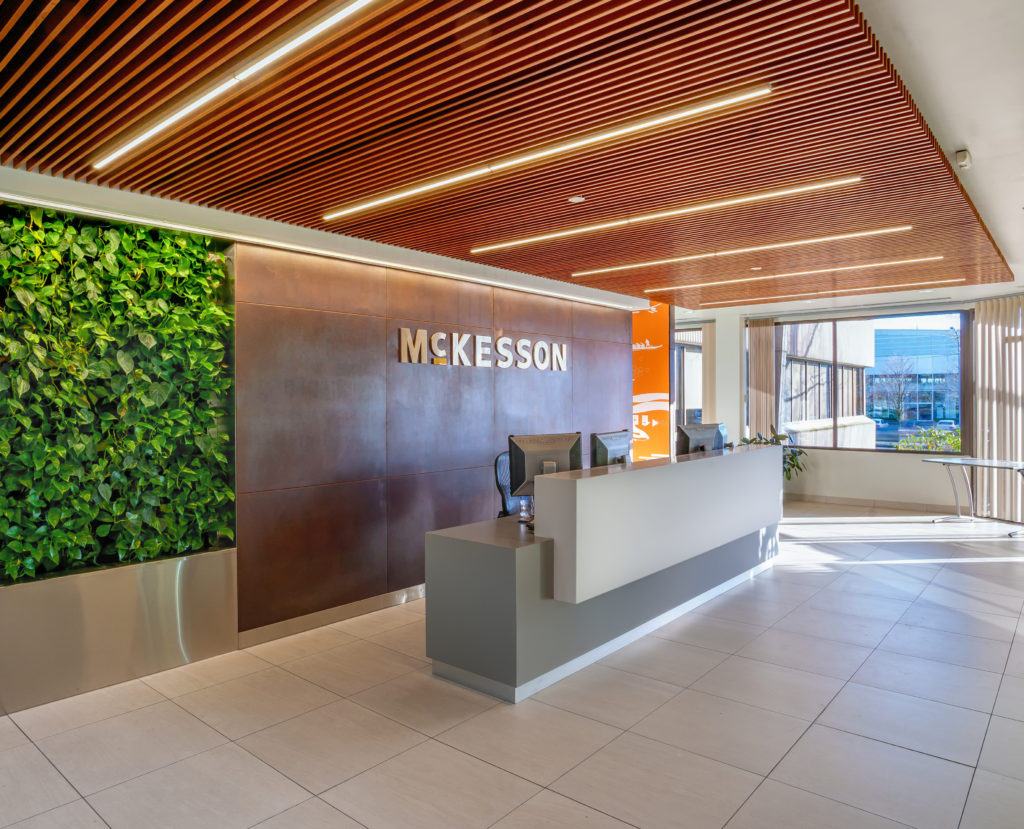 Date
2015 - 2017
Floor Area
67 000 sf / 6200 m2
Team Members
Private: Patrick Schilling
Private: Julia Baker

Contractor
Ledcor (Ph. 1); Turner Construction (Ph. 2, 3)
Mechanical
Integral
Electrical
Integral (Ph. 1); MMM (Ph. 2, 3)
Photographer
Ray Sun (Ph. 1); James Alfred Photography (Ph. 2)
Top