McKesson Medical Imaging
This first phase of a complete office renovation included redesigning the reception area, as well as the marketing and finance departments. The Client was seeking an open collaborative space with access to daylight for all workstations.
A centralised collaborative hub, identified with bright colours, encompasses a coffee area, a large meeting room, a small huddle room and their copy centre. Low partitions at each workstation allow this hub to be visible throughout the space.
A total of 70 FTE's work in the open office space, while 6 FTE's occupy enclosed offices. Additional huddle rooms for 3 to 4 people are provided in the space as well as informal soft seating areas. The intent was to create areas for planned as well as chance encounters.
TAD is currently undertaking the second phase of the office renovation, which includes their research and development area.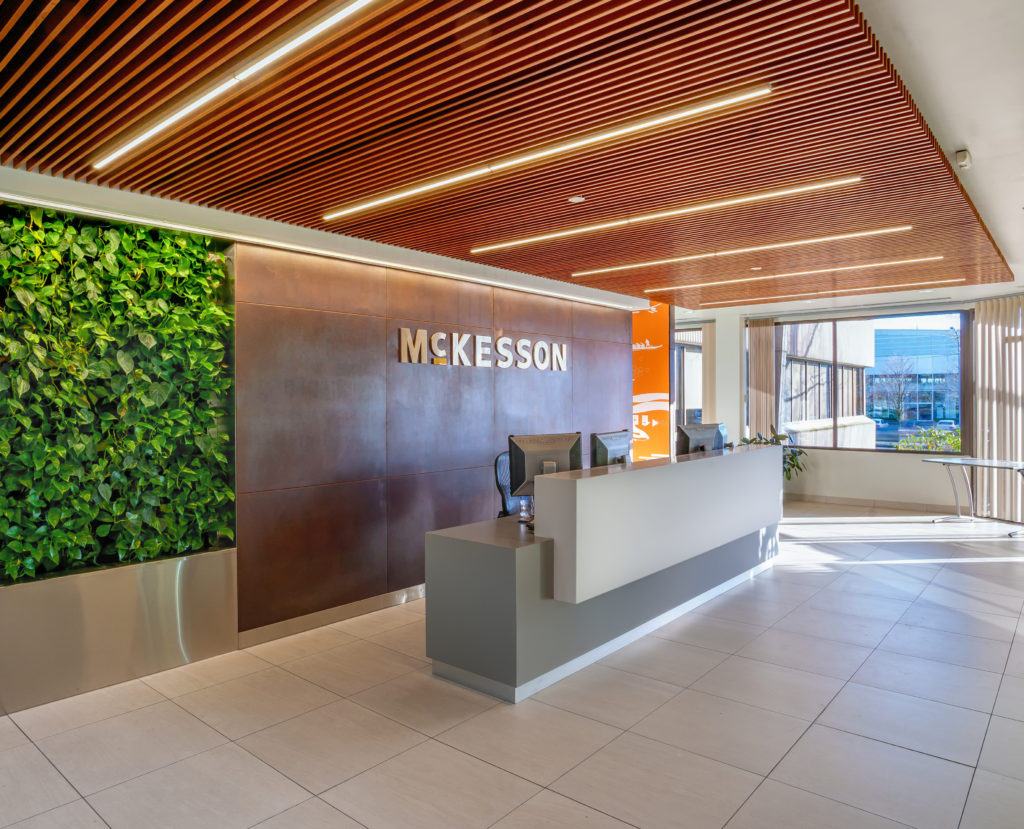 Top